"The most innovative region for people who design the future by technology."
"The Nuremberg Metropolitan Region uniquely and unsurpassed bundles innovative companies, world-leading research institutions and dynamic start-ups, especially in industrial technologies, and thus takes a leading role in sustainable, efficient and employee-centered production and energy technology. Here, the Innovationskunst initiative offers an excellent joint communication platform."
Prof. Dr.-Ing. Jörg Franke, Friedrich-Alexander-Universität Erlangen-Nürnberg, Chair of the Institute for Factory Automation and Production Systems
Innovationskunst at Baumüller means being open to unusual ideas and seeing challenges as opportunities.
At Baumüller, "Innovationskunst" means being open to unusual ideas and viewing challenges as opportunities. Since 1930, the Baumüller Group has been gathering knowledge and expertise in the fields of electrical drive technology and automation. Our roots as a company lie in the metropolitan region, which has remained our production location to this day. Our services encompass the entire life cycle of machines. By taking care of everything from project planning to customer service to modernization, we get an all-round perspective of things. This gives us a never-ending source of new impetus and ideas. Communication with partners, customers, and associations in the region helps us to turn this impetus and these ideas into demand-based solutions. Working with students allows us to profit from our proximity to universities and colleges in the region. Located at our company headquarters, Baumüller Academy is a knowledge broker, both within and outside the company. With its own technical center, Baumüller has created a central location within the metropolitan region where new ideas can be tested and put into practice.
More About Baumüller The Story of innovation Artist felix wieser
Innovationskunst at the University of Bayreuth
The University of Bayreuth considers itself to have a unique position in Bavaria's higher education landscape: it brings together fields that are strictly separated by subject and faculty boundaries at other institutions. People who would not even be acquainted with each other at other universities are able to learn and work together here. This has resulted in internationally visible interdisciplinary focus areas that have set an example for others to follow. Many of the roughly 160 degree programmes offered by seven faculties covering the natural sciences, engineering, law, business and economics, languages and literatures, and humanities and social sciences apply this interdisciplinary and transdisciplinary approach. The University of Bayreuth has identified four cross-cutting topics with an eye to the future: internationalization, digitalization, gender equality/ diversity, and sustainability. All traditional areas of activity are reviewed to determine the extent to which they can appropriately address these four key issues of our time. Sustainability is also taken to mean providing a permanent impetus and triggering innovations worldwide. Creative, courageous, innovative and liveable! In other words, more than a university.
Innovationskunst at Brand Trust
Only strong minds make strong brands.
At BrandTrust, we're interested in the big picture - away from short-term goals and tactical marketing. We're about systematically building a lasting appeal, a long-term relationship with customers. It's about the permanent reinvention of the brand. Why? Because the brand is the only economic system that can ensure clear differentiation and desirability of top performance - and thus build appreciation that results in value creation.
Innovationskunst at the Fraunhofer Institute for Integrated Circuits IIS
Fraunhofer IIS has been enrooted in the Nuremberg metropolitan region for 35 years - 8 of its 14 locations are based here. It is one of the world's leading application-oriented research institutions and today the largest institute within the Fraunhofer-Gesellschaft. We help businesses prepare to be fit for the future. We are in constant exchange with academia and listen intently to the needs of companies. From the invention of mp3 to the numerous Fraunhofer awards – Fraunhofer IIS has always played a key role in the development of groundbreaking standards with its innovations. Innovations usually emerge at interfaces, between disciplines or at the interface between science and industry. This is precisely where Fraunhofer comes into play. Consolidating the ideas of innovative companies and research institutions into an interdisciplinary initiative - this is how the goal of being the most inventive region in Germany can become a reality.
To the story of Elena Burdiel: an international innovation artist with a passion for music
Innovationskunst at the Fraunhofer Institute for Integrated Systems and Device Technology IISB
Since 1985, the Fraunhofer Institute for Integrated Systems and Device Technology IISB stands for applied semiconductor and power electronics research for mobility, Industry 4.0 and energy supply. Today, it employs around 300 people at its locations in Erlangen and Freiberg. The IISB uniquely covers the entire value chain – from basic materials to semiconductor technology to complete systems. The institute's orientation fits perfectly with the strong power electronics, automotive supplier and energy technology industries in the Nuremberg Metropolitan Region. IISB is deeply rooted here, whether with companies, associations or museums, through the close cooperation with FAU or the partnerships in the Energy Campus Nuremberg and the Leistungszentrum Elektroniksysteme (LZE).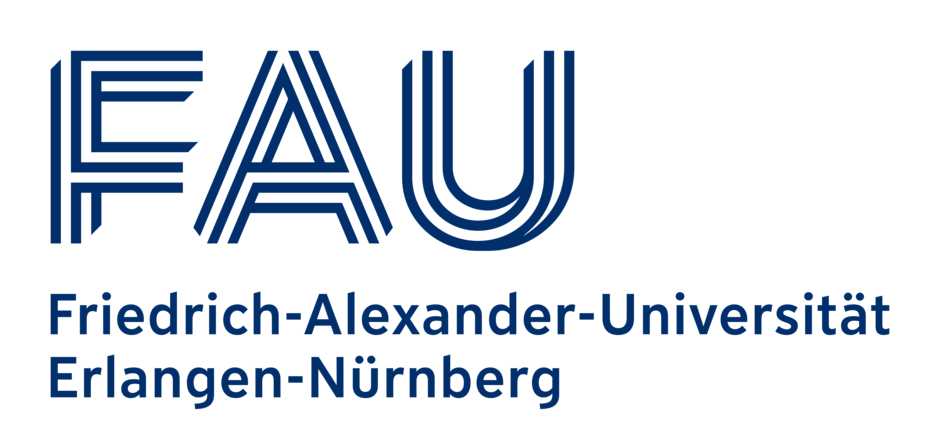 Innovationskunst at Friedrich-Alexander-Universität Erlangen-Nürnberg
With its five faculties, FAU, founded in 1743, is particularly distinguished by its research strength and innovative power, which is why it has once again been voted "Germany's most innovative university" by the Reuters agency and second in Europe. FAU has an excellent network in the Nuremberg Metropolitan Region thanks to close cooperation and joint research projects with local companies, research institutions and universities. This forms the basis for cross-faculty research into future-oriented technologies with optimal use of synergy effects. "Innovation", as one of FAU's three core values, is not only taught in teaching, but also actively lived and promoted in the form of research projects, student research projects and start-ups.
IHK Nuremberg for Middle Franconia - Innovation for the Region
With its 150,000 members from industry, trade and services, the Nuremberg Chamber of Industry and Commerce for Middle Franconia (IHK Nürnberg für Mittelfranken) is an entrepreneurial organization for economic development. Core topics are vocational training, foreign trade, location policy and honorable businessman. The IHK also places a special emphasis on research and technology: The IHK business unit "Innovation | Environment" advocates the expansion of universities and research facilities, provides information about patents, qualifies innovation managers and is committed to climate protection and energy efficiency. In future technologies such as artificial intelligence, automation, e-mobility and medical technology, it brings entrepreneurs and scientists together.
Innovationskunst at the NürnbergMesse Group
The NürnbergMesse Group is one of the 15 largest exhibition companies in the world. It includes NürnbergMesse GmbH and that company's 15 subsidiaries and affiliates. The Group employs more some 900 people at eleven locations in Germany, Brazil, China, India, Italy, Greece, Austria and the USA. It also has a network of international representatives in more than 100 countries. Its portfolio comprises some 120 national and international exhibitions and conferences held in person and as digital events, focusing on five general fields: Retail & Consumer Goods, Building & Construction, Process Technology, Electronics & Security, and Social & Public. Its events safeguard jobs; generate tax revenues as well as billions of euros in purchasing power effects each year, making NürnbergMesse a major economic engine for the Nuremberg metropolitan region and Germany as a whole.
Innovationskunst at the Technische Hochschule Nürnberg
The Nuremberg Institute of Technology is one of the largest universities of applied sciences in Germany with approximately 13,000 students. At our university ideas for the world we live in today and for tomorrow are being developed and important issues affecting society are researched. As one of the most research-intensive Bavarian universities and one of the most successful in acquiring external research funding, Nuremberg Tech maintains excellent ties with the region's business sector and is an important driver of innovation in the Nuremberg Metropolitan Region. With more than 160 partnerships with institutions of higher education around the world, the university is also a global player. Our wide range of degree programmes and application-oriented teaching address the technical, economic, social, and creative challenges of our age and open up outstanding career prospects for our graduates. Twelve Faculties offer accredited bachelor's and master's degree programmes that are flanked by certificate programmes, cooperative education models, and part-time programmes for professionals. Nuremberg Tech is an accredited university of applied sciences and ISO 9001 certified. We are an audited family-friendly university and are committed to ensuring that studying, professional activity, and family life can be effectively combined.
More about the TH NürnbergPortrait: Innovation Artist Shila Rastizadeh
Network partners: Hydrogen Metropolitan Region Nuremberg hy+
The Hydrogen Metropolitan Region Nuremberg hy+ is home to more than 150 players in the future field of hydrogen and one of the pioneering hydrogen regions in Europe. With its research strength and innovative power, it is advancing the production, storage and use of green hydrogen and thus making an important contribution to local value creation and global climate protection.
More about the hydrogen metropolitan region nuremberg hy+
Network Partner: Medical Valley
Medical Valley European Metropolitan Region of Nuremberg (EMN) is a leading international medical technology cluster. Highly specialized research institutions as well as numerous internationally leading and emerging companies are active here. With the aim of jointly finding solutions to the challenges of healthcare today and tomorrow, these cooperate closely with world-renowned healthcare research institutions.
Network Partner: The Deutsches Museum Nürnberg – the "Zukunftsmuseum" (Future Museum)
What could the world of tomorrow look like? How do we decide which inventions matter and who has the right to determine the future? You can find ideas for potential futures within the science-fiction-genre. Where creators pick up on contemporary scientific, technological and social developments and sketch out the likely consequences. Following up on this, the Deutsches Museum Nürnberg poses the question: science or fiction?
Within the museum there are five thematic areas that look at different aspects of our social and individual life. They show technologies that could influence, change or completely reshape our future. Prototypes from science and industry are up against visions from science fiction and art.
Do these questions have answers? No! In the "Zukunftsmuseum" we invite you to reflect and to engage in open discussion: about the appropriate use of technology, about hopes and fears, utopias and dystopias - about your future, the future of mankind and of our planet Earth. The Deutsches Museum Nürnberg, centrally located in the Augustinerhof in Nuremberg's old town, is a branch museum of the Deutsches Museum in Munich, one of the largest technology museums in the world.